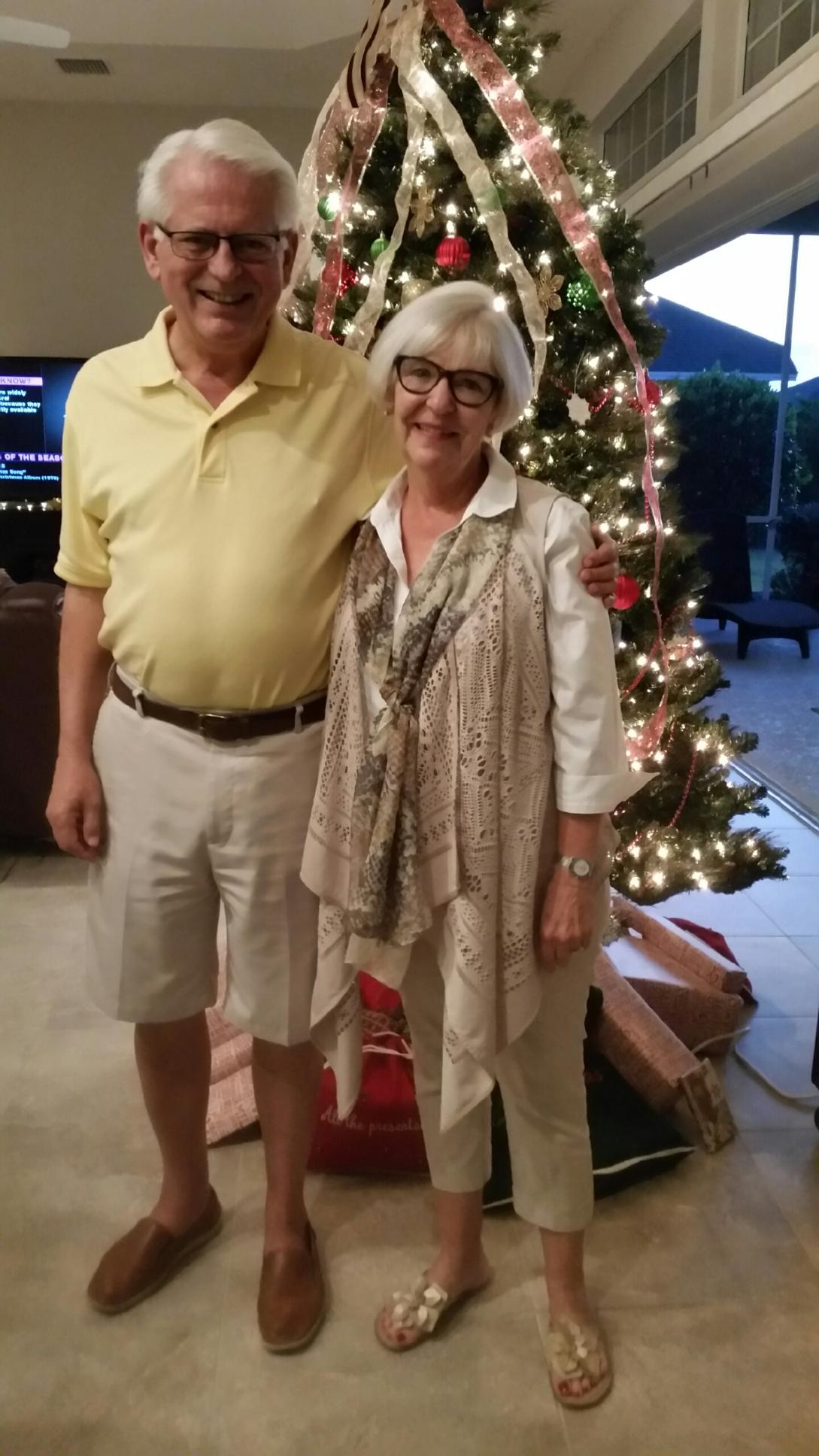 ---
INSTRUCTOR C. Michael Allen
Professor Emeritus,
Computer Science
with Bonnie
OFFICE
Location: 2260 Biscayne Avenue, The Villages, FL 32162
Telephone: (910)-439-4807 (Cell)

Email: cma@uncc.edu (UNCC)
Dr. Allen has retired from the university. December 2008 ended his last semester after 34+ years in a combination of Electrical Engineering and Computer Science. He met loads of great students, faculty, and staff during that period and will certainly miss them. However, life moves on.
He and his wife, Bonnie, are retired and enjoying aspects of life after employment: Church, Golf, Pickle Ball, swimming, Bridge (both Party & Duplicate), Mah Jongg, and the more than 2800 social and community organizations and affinity clubs in The Villages. The Villages has 648 holes of golf, nearly 250 Pickle Ball and Tennis courts, 11 softball fields, two Polo fields, and approximately 70 neighborhood recreation centers offering swimming pools, shuffle board, horse shoes, and bocce. In addition, there are 23 Family Recreation Centers offering free meeting and game rooms, six-table pool rooms, and complete kitchens. Rounding out, there are 13 Regional Recreation Centers offering everything the Family centers do plus archery, and air rifle ranges, and sports pools for water volleyball and lap swimming.
The Villages certainly has the amenities supporting an active lifestyle and has been described as an "Adult Disney" offering Seniors a Spring Break experience 24/7. It has First Class medical, Public Safety (seven Fire Stations and four Sheriff substations within The Villages!), shopping, restaurants, three 8-screen movie theaters, two 36 lane bowling complexes, three town centers (each with their nightly FREE entertainment). Everything, including all the Recreation Centers with their sports activities, are easily accessible by golf cart.
There are multiple performance centers featuring acts ranging from Villager orchestral and vocal groups, to full-blown touring professional musicians, actors, and dancers. The complexes range in seating capacity from about 200 to 1,000. Between the performance complexes and the three town squares, there are more than 125 live performances a month. All are available by golf cart ride at admission costs ranging from FREE (town squares nightly, weather permitting) to $90+ for MAJOR national performers.
Yes, we have a golf cart, although nearly 10% of the 65,000+ homes here have more than one and fewer than 2% of the homes are without one! These carts range from generic carts like ours to Yesteryear carts that are replicas of 1920's Fords (including convertibles!), to replicas of fire trucks or 18-wheeler cabs, Rolls Royces, vintage Mustangs, '57 Chevys, and more.

Last Updated: April 28, 2017