InDesign Quick Start
---
Setting the New Document in InDesign
I provide this little quick start guide because it should get you into putting content in quickly. I will do very few class-wide tutorials on the software. I'm of the belief that you have to dive into the software in order to really learn it. Trying to instruct an audience on how to use a package like the Adobe Creative Suite is doomed if that instruction goes over 5 minutes. You may have different experiences. If you have a secret way to do more than 5-minute (live) tutorials, please let me know.
Getting Started in InDesign
Click the Start icon --> All Programs --> Adobe Design Premium CS6 (or CS5.5) --> Adobe InDesign CS6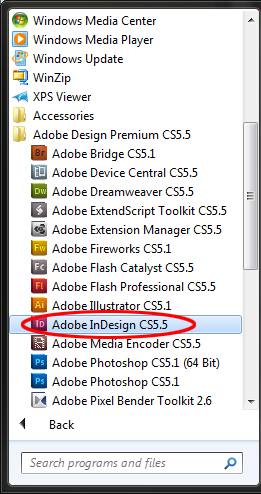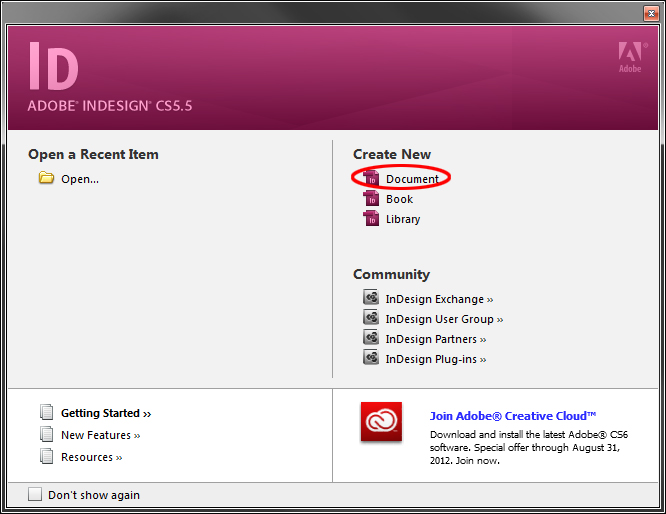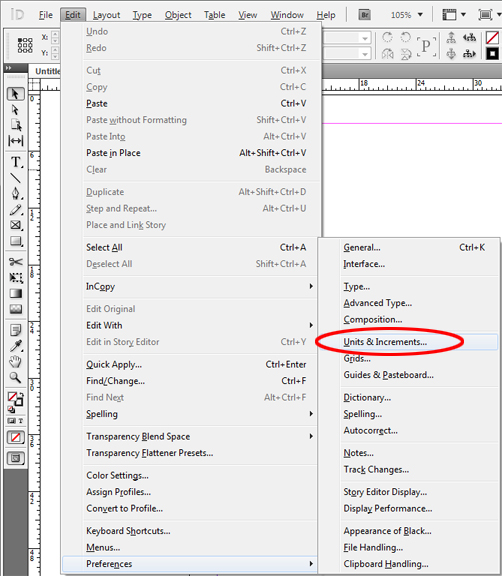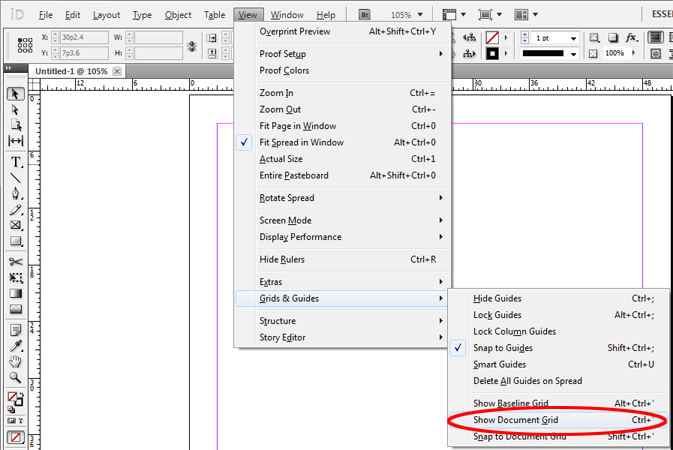 Note: You may also want to select Snap to Document Grid
Now, start working on your Business Card and Letterhead (3.5 in X 2 in...how many points is that?). These documents should reflect the same company (which you should make up).
Ok, two more tips on the Business Card. InDesign, like many word processing or publishing applications, has preset document sizes. Go to File --> New --> Document, and select "Business Card" on the Page Size: menu.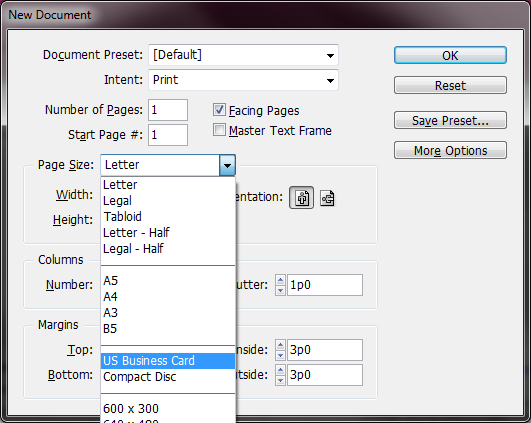 You can change the margins by going to Layout --> Margins and Columns... and adjusting the margins according to your preference: