Are you currently a undergraduate in the U.S. and are interested in contributing to the Lightning Network, the leading scaling solution for Bitcoin payments?
Come and join us at the University of North Carolina at Charlotte's beautiful campus for a paid, 9 week research experience between May 30 - August 04, 2023! Successful applicants will receive a financial package totaling over $6000 that includes housing, dining and a stipend. More information about the the program can be found here.
Project Description
We review existing pathfinding algorithms suitable for instantaneous settlement of Bitcoin-denominated payments within the Lightning network payment protocol. Afterwards, we explore the application of continuous optimization algorithms to find optimal multipart payment splits with respect to several partially competing objectives. Ideally, the project results in an open-source implementation of a novel multipart payment pathfinding algorithm suitable for cheap, reliable payments of large currency amounts.
Requirements
Applicants should be current undergraduate students in the United States in good standing. Applicants must commit to spending 40 hours per week working on this project on UNC Charlotte's campus in Charlotte, North Carolina.
How to Apply
A list of required application materials and application instructions can be found here. When applying, please make sure to refer to this specific project and mention Dr. Kümmerle's name in your personal statement.
The priority deadline for the application is March 20, 2023. Later applications might still be considered.
Inquiries about the project and the research experience can be made to Dr. Christian Kümmerle (kuemmerle@uncc.edu).
UNC Charlotte & City of Charlotte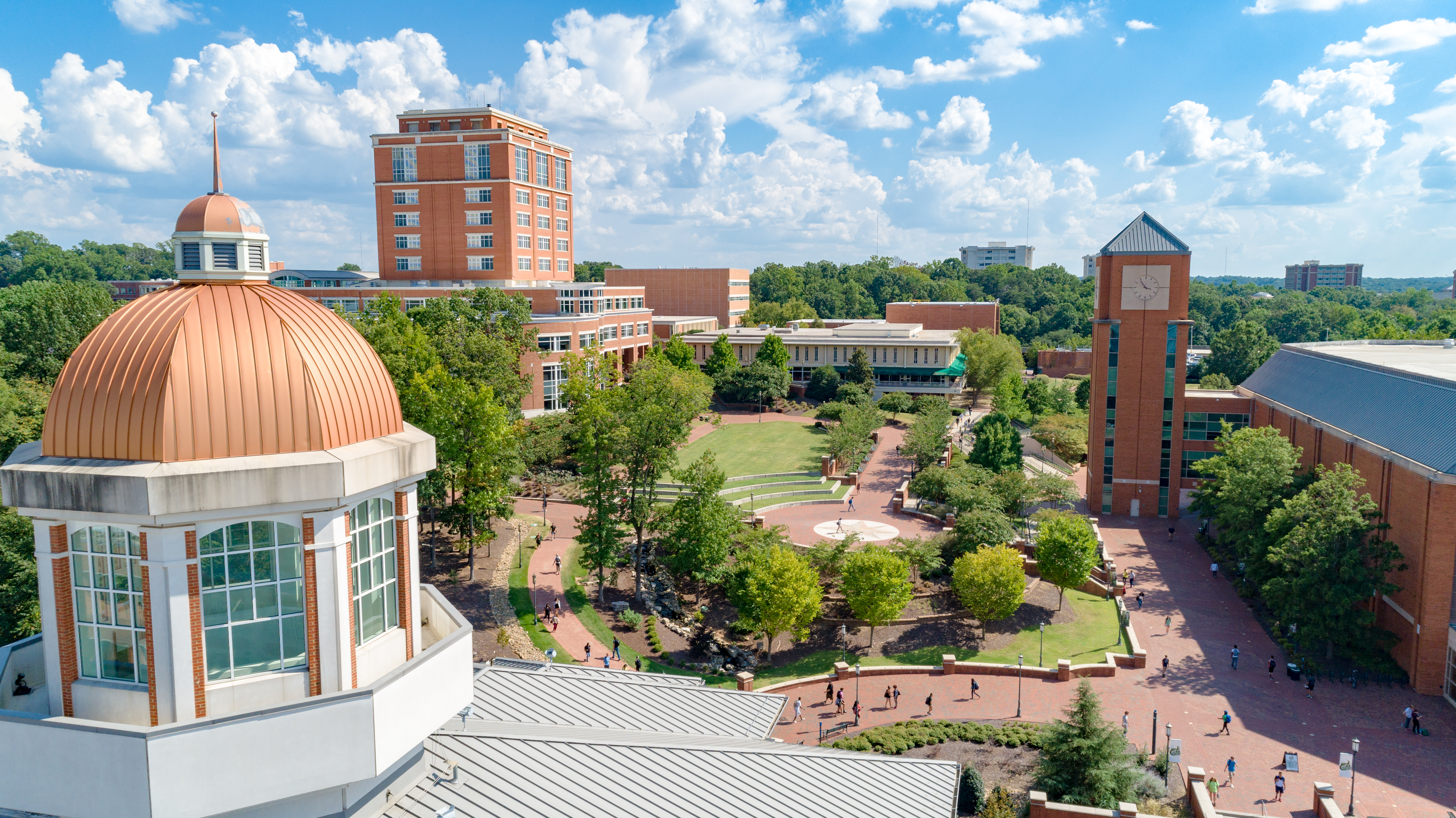 UNC Charlotte is North Carolina's urban research institution. A large public university with a small college feel, more than 27,200 students consider UNC Charlotte's 1,000-acre campus their home away from home. The College of Computing and Informatics is a talent-generating powerhouse and the largest producer of Computer Science graduates in NC and the sixth largest in the nation. The Computer Science Ph.D. track is with around 50 students currently the largest at UNC Charlotte and provides ample opportunities for developing advanced competencies beyond your specific research program.
Charlotte is an excellent location for you to spend your PhD years. The campus is located in the Piedmont of North Carolina, just two hours from the mountains and three hours from the Atlantic Ocean. Also known as the Queen City, Charlotte is a vibrant, entrepreneurial center and the largest city in North Carolina. Charlotte has 10 Fortune 500 companies in its metropolitan area: Bank of America, Truist Financial, Lowe's, Nucor, Duke Energy, Sealed Air Corp, Sonic Automotive, Family Dollar, SPX Corporation, and Domtar. The city was recently named on Forbes' list of Best Places for Business and Careers and regularly ranks highly on lists of desirable places to live and buy a home. Ranked in 2020 as America's #1 "Tech Town", the city has a vibrant entrepreneurial ecosystem, currently with four locally-grown unicorns (privately-held startups of at least $1B valuation).