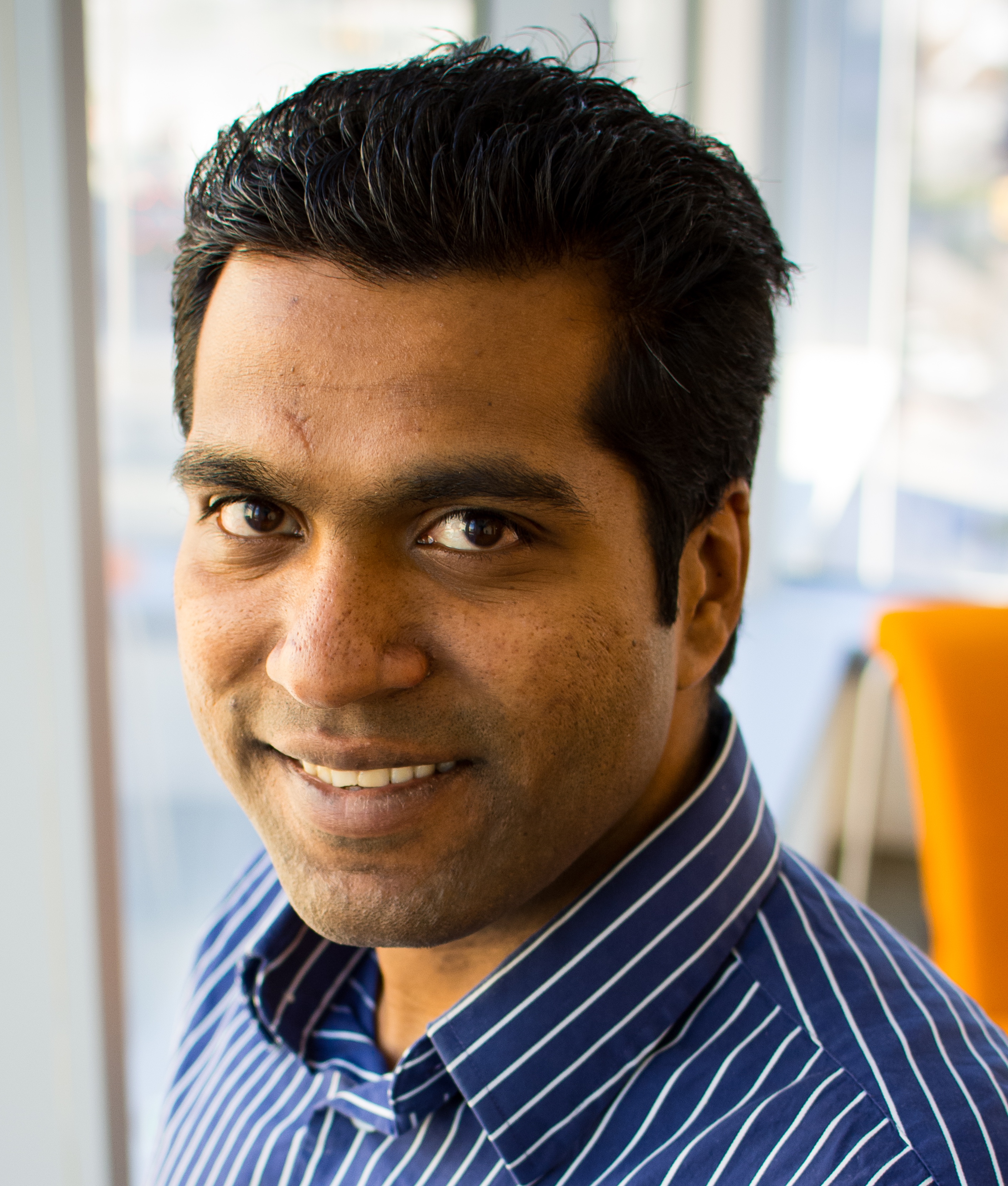 Siddharth Krishnan
Assistant Professor
Computer Science Department
University of North Carolina - Charlotte
About Me
I am an Assistant Professor in the Department of Computer Science at the University of North Carolina at Charlotte. Go 49ers!!

At UNC-Charlotte, I direct the Network Analytics and Social Computing Lab (NASCL) [webpage under construction]. I am also an affiliate faculty member of the Complex Systems Instiute and the School of Data Science.

I received a Ph.D. from the Computer Science Department at Virginia Tech. Prior to joining Virginia Tech, I obtained an M.S. (Computer Science) from the Computer Science department at Florida State University. So I guess I am a Seminole first and then a Hokie!
I attended Sri Sathya Sai Univesity in India, where I obtained an integrated B.S./M.S. in Mathematics.
Research Interests
How do memes spread on Facebook? How and when does a hashtag become popular? Can we forecast/predict viral content? How can we harness information cascades to make 'real-world' predictions? I am broadly interested in web-mining, data analytics, computational social science, and applied machine learning with a primary emphasis on analyzing, characterizing, and forecasting information (news, rumors, memes, advertisements, etc.) dynamics on online social networks & social media. Furthermore, my research aims to leverage dynamical processes (like cascade propagation) to build explanatory & predictive models of actions of large groups of people and societies.
Publications: Refereed Journals and Conference Proceedings
(in reverse chronological order)
Miscellaneous
The daily use of Gab is climbing. Which talker might become as violent as the Pittsburgh synagogue gunman? The Monkey Cage, The Washington Post [LINK]
with Matt Phillips, Arunkumar Bagavathi, and others

Technical Report: A inventory of open and dark web marketplace for identity misrepresentation [PDF]
with Arunkumar Bagavathi, Bojan Cukic, and others

Using Cascades as Sensors: A non-network approach to forecast information contagion (manuscript)[e-mail for copy]
Siddharth Krishnan, Arunkumar Bagavathi, and Lenwood Heath
(under review)
Analyzing and forecasting the growth of concurrent cascades: A forest of trees approach (manuscript) [e-mail for copy]
Siddharth Krishnan and Jose Cadena
(under preparation)
Theses
Seeing the Forest for the Trees: New Approaches to Characterizing and Forecasting Cascades
Siddharth Krishnan
Ph.D. Thesis, Virginia Tech, 2017
Dynamic Load Balancing for Peta-scale Quantum Monte Carlo Applications
Siddharth Krishnan
M.S. Thesis, Florida State University, 2011
Teaching
At UNC Charlotte
ITIS 6520: Network Science [Fall 2018]
DSBA 6156: Applied Machine Learning [Fall 2017, Spring 2018]
At Virginia Tech
CS4984: Capstone in Social Network Analytics [Spring 2017] (Instructor)
CS5644: Machine Learning with Big Data [Fall 2016] (Teaching Assistant)
CS5984: Introduction to Urban Computing [Fall 2015, Fall 2016] (Teaching Assistant)
Contact
Office

Woodward Hall | 403B
Mailing Address:
UNC Charlotte | College of Computing and Informatics
9201 University City Blvd.
Charlotte, NC 28223

Phone & Email

+1-704-687-6170
invert(uncc.edu @ skrishnan)