---
Data and Software
---
SARMT - Social Actions and Roles Markup Tool
SARMT was developed as part of the SCIL DSARMD project. The DSARMD project aims to understand the conversational behavior and associated social phenomena in small groups of on-line chat users. Our objective is to develop automated tools that can (a) model such behavior and (b) assert presence of language uses and social phenomena in multi-party dialogues. This annotation tool allows human annotators to annotate communication links, dialogue act categories, as well as language use components and features required for asserting Language Uses (such as Topic Control, Task Control, Disagreement, and Involvement) as they occur in multiparty dialogue. The Language Uses are, in turn, elements of broader Social Phenomena, including leadership, power, and conflict that occurs within social groups.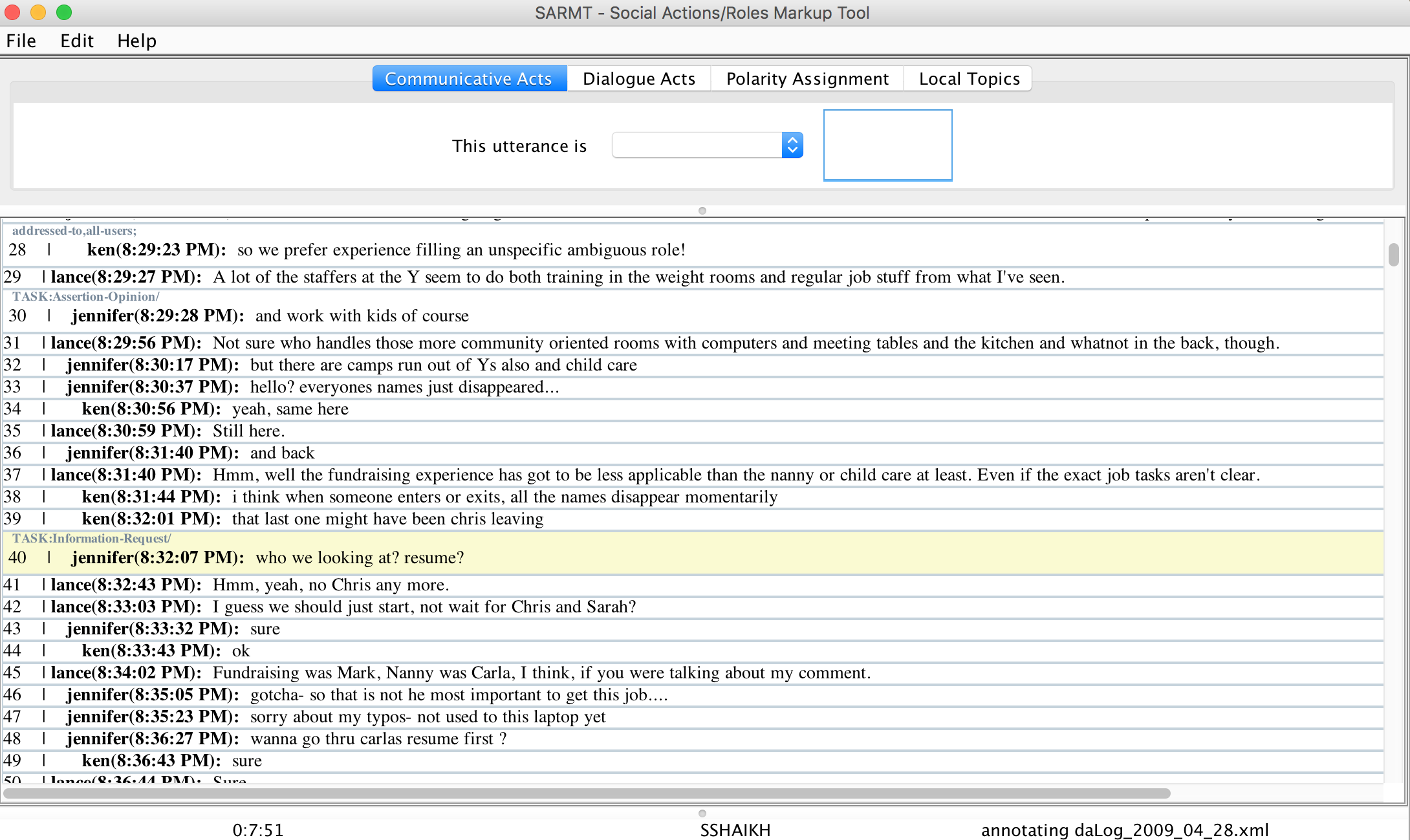 Learn more about this tool
here
.
---
Pragmatix - Analysis of Meaning and PRagmatics in Text
Pragmatix is a tool to enable the comprehensive analysis of meaning and pragmatics in text.