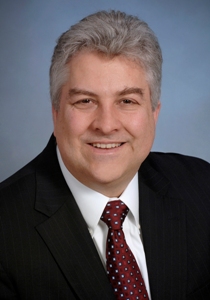 2013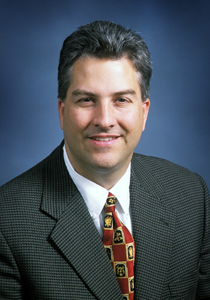 2003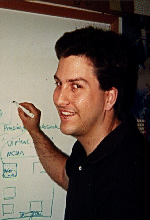 1993
Office: EPIC 2170, Labs: EPIC 2124 (research), EPIC 2130 (teaching).
Phone: 704-687-8597, Fax: 704-687-5588
Snail Mail: UNC Charlotte, ECE Department, EPIC 2254, 9201 University City Boulevard, Charlotte, NC 28223-0001
UNCC email:

jmconrad@uncc.edu
YouTube Channel:

stiquitojmconrad
Twitter:

profconrad
Spring 2022 office hours: Tuesday and Thursday, 6:45 to 7:30 pm; and when the door is open.
James M. Conrad received his bachelor's degree in computer science from the University of Illinois, Urbana, and his master's and doctorate degrees in computer engineering from North Carolina State University. He is currently a professor at the University of North Carolina at Charlotte. He has served as an assistant professor at the University of Arkansas and as an instructor at North Carolina State University. He has also worked at IBM, Ericsson/Sony Ericsson, and BPM Technology. Dr. Conrad is a Professional Engineer, a Senior Member of the IEEE and a Certified Project Management Professional (PMP). He is also a member of Eta Kappa Nu and the Project Management Institute. He served on the IEEE Board of Directors as Region 3 director for 2016-2017, and again as a director in 2020 when he also served as IEEE-USA President. He is the author of numerous books, book chapters, journal articles, and conference papers in the areas of embedded systems, robotics, parallel processing, and engineering education.
2020 IEEE-USA President
Many thanks to all of you who supported me. I have been elected IEEE-USA President for 2020 (which means I'll also serve as IEEE-USA President elect in 2019, and IEEE-USA past president in 2021). I'll leve this information up here so that y'all can look back at it and let me know if I'm not living up to my promises.
In my career I have spent an equal amount of time working in industry and academia. I have developed communications systems for Ericsson and taught students embedded systems and robotics design. I have stayed up-to-date on technological advances with the help of IEEE programs. I'm a proud member of the IEEE, but I also belong to another professional organization that is growing each year. They offer fantastic opportunities for professional development via seemingly daily webinars. They never talk about membership retention - it is not a problem.
Now compare this organization with the IEEE. Why must we constantly convince our members to renew each year? Are we REALLY providing our members the opportunities they need to be successful? Do we really encourage our member to take part in all of the professional development activities available? As a Region Director I examined these larger, systemic problems of the IEEE and worked towards revolutionary changes to better serve members. I would like to continue these activities on a USA-wide platform, while continuing IEEE-USA's involvement in government relations. IEEE-USA needs to ensure our members' skills and knowledge stays relevant in this rapidly changing technology landscape.
Here is the official Candidate Bio and Statement published by the IEEE.
Here is the IEEE-USA Insight Article with interview questions of the candidates.
Ideas for my presidency:

IEEE-USA is woefully underfunded. 95% of it's operating revenue comes from member dues (USA members of IEEE, you pay $45 a year as a part of your full IEEE dues). In order to diversify this revenue stream, I am advocating US-based multi-disciplinary conferences that serve our industry and academic members. These conferences would raise money from registrations and exhibitor fees. One idea for a conference topic is robotics, and perhaps we can join with the American Society of Mechanical Engineering to hold a large conference that covers all electrical, computer, mechanical, and industrial engineering topics.
One idea for engaging members is to involve them more in government relations, especially at the local level. Many members would get involved, if they knew how to. To that end, I would like to see IEEE-USA create a "travelling road show" with training on how to interact with elected officials, and have some elected officials participate in this training.
Media outlets often want to talk to experts for stories. Many of our members are experts in their respective fields, but may not have experience talking to the media. I would like to create a "travelling road show" with training on how to talk to the media, and include media representative to help the experts with the skills needed to serve as media experts. Then I would like to establish a database of IEEE-USA members who are experts.